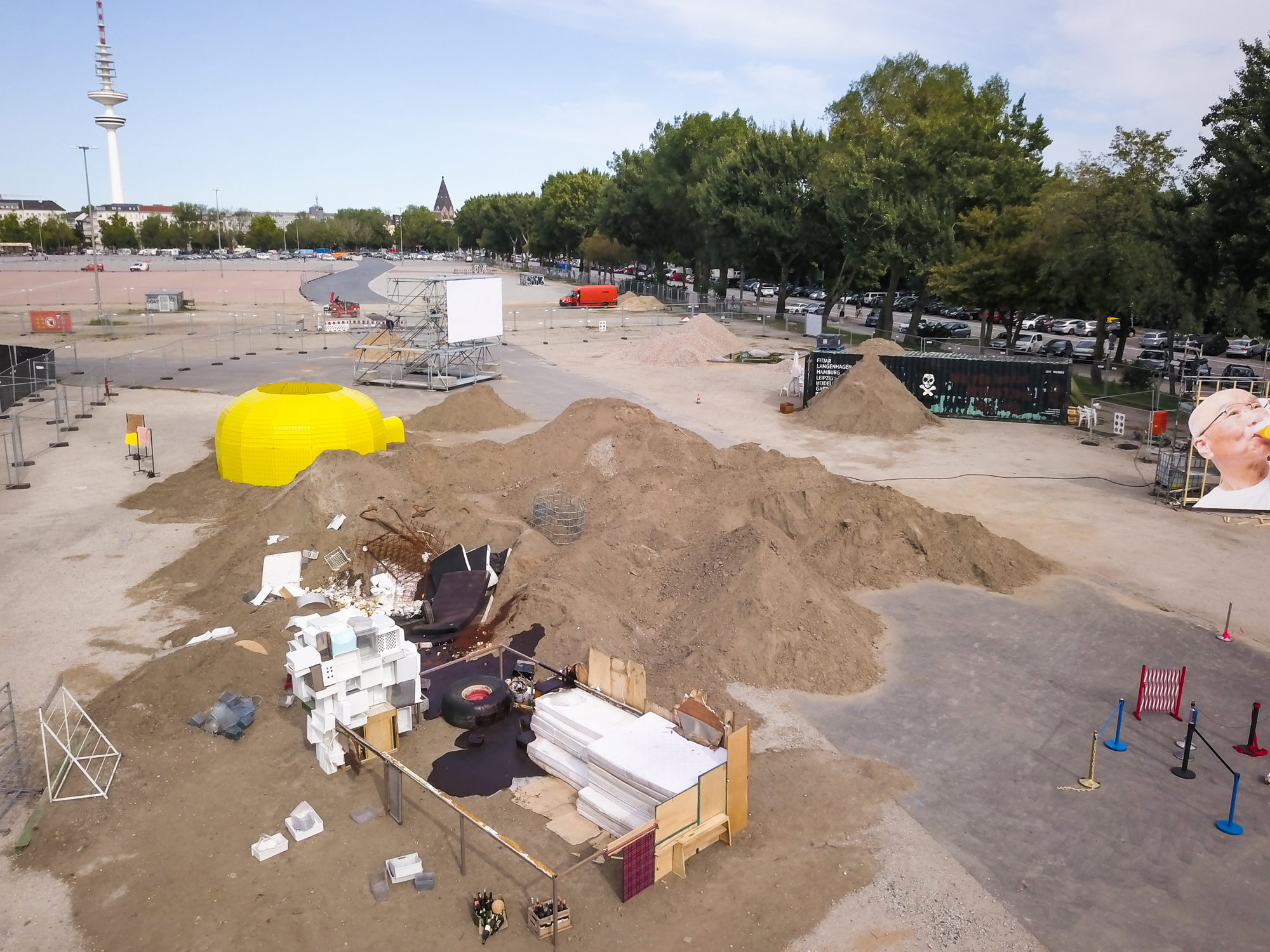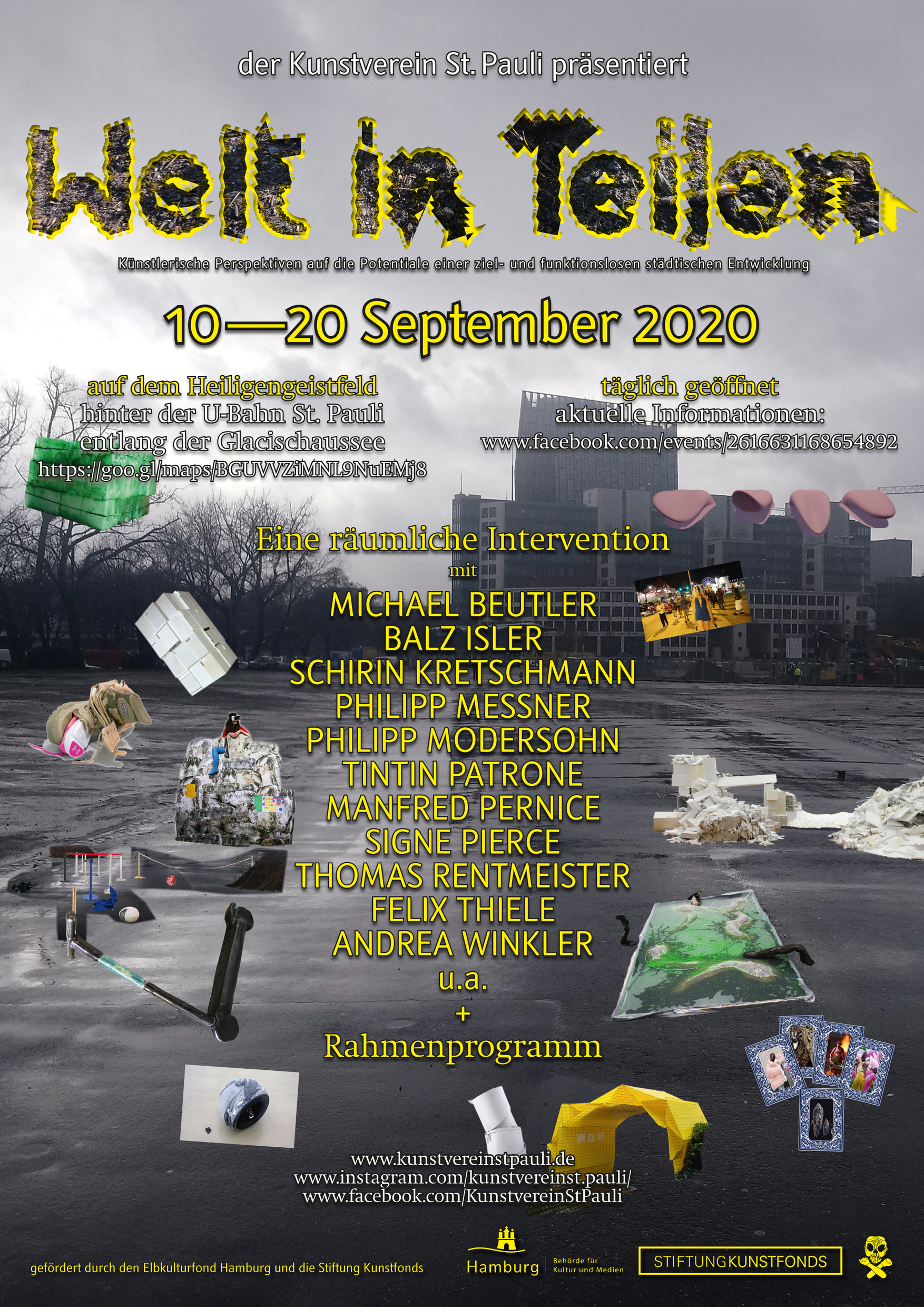 WELT IN TEILEN – Kunstverein St. Pauli
2020
Heiligengeistfeld Hamburg
WELT IN TEILEN Newspaper (3rd edition)
Participating artists:
Michael Beutler, Balz Isler, Schirin Kretschmann, Philipp Messner, Philipp Modersohn, TiNTiN PATRONE, Manfred Pernice, Signe Pierce, Thomas Rentmeister, Felix Thiele, Andrea Winkler, a.o.
&
Thomas Geiger, prep gúrrugu & survival sissi (mobile ACID Collège), Lars Preisser, Anna-Lena Wenzel + Stadt im Regal + Karen Winzer
---
The Kunstverein St. Pauli took over the Heiligengeistfeld in Hamburg for two weeks in September 2020. From the 10th till the 20th of September we presented the art project WELT IN TEILEN (WORLD IN PIECES).
On an area of about 5,000 square meters a spatial intervention was created with the collaboration of 11 artists.
... Crystalline concrete structures and provisional architectures grow out of a wasteland of mounds. Colorful puddles form here and there. On platforms, stands and stages, artists realize their works in various media and formats, from installative works to the staging of a sci-fi opera.
The Heiligengeistfeld is a large public space in the center of Hamburg's St. Pauli district. Three times a year, the DOM, the largest fun fair in northern Germany, takes place there. In between, the area is used for a variety of entertainment events, but is often transformed into a large construction site to locate and appropriately clear World War II ordnance. This results in a unique tension between a recreational space with an overabundance of colorful, fast-moving attractions of light entertainment and a working situation in which large piles of earth and trenches are created that are separated from the public but highly visible as the past is surveyed with excavators.
Between these opposing states of the large square, "heaps of time and boredom, as well as abundance and waste" (Ort des Gegen, Annette Wehrmann) emerge, which we want to thematize and elaborate in our 10-day intervention ...
Fotos: Mateusz Bialokozowicz, Felix Krebs